The Tim Tebow Phenomenon: Mom, Apple Pie, the American Way & Tebowing
December 8, 2011
Harry How/Getty Images
Ah, fads. They're on you before you know it.
Planking. Magnetic bracelets. Miami Heat supporters. Occupy demonstrations.
But let's not get political here.
The latest fad is Tim Tebow, male football player. American football, that is.
Let me just come out and declare: Anyone who is a Tebow fanatic, who's not also a Denver Broncos fan, a Florida Gators fan, Filipino (as Tebow was born in the Philippines to missionary parents), or even just a fan of the initials T.T.—you've got to ask yourself why.
But so many people aren't those things, and still like Tebow.
I say, it must be a fad to like Tim Tebow.
How can we tell it's a fad to be a Tebow fan?
How about most jersey sales for the NFL without even playing in a game yet?
Has there ever been another athlete to do that? But I digress.
If you're a Tebow fan, then think to yourself, what is it about Tebow that appeals to you?
Is it his soft-spoke nature? His religion? His humanity? The scrappy way he comes through in the clutch?
Wouldn't a 'true' sports fan, whatever that is, choose to root for the best?
The greatest athlete? The most accomplished player? Whomever is at the pinnacle of their sport?
Is Tebow any of those things?
Ummm...anyway...
This seems to be Tebow's world, and we just happen to live in it.
How can we best describe the Tebowmania phenomenon?
Well, is there any way to describe chia pets? No there isn't, we just like them. (Well, some of us, at least.)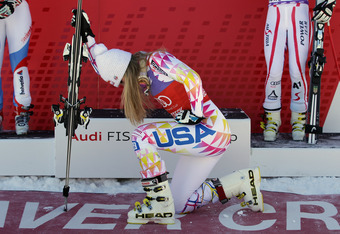 Doug Pensinger/Getty Images
Much like we just like Tebow.
Therefore, let me offer my reading of the tea leaves.
Young. Good-looking. National champion. Unfailingly courteous. Deeply religious. A winner. Tebow espouses exactly what we achieve towards in this country.
So wait a second, why do so many of us resent Tebow, when he's exactly what fits our description of the American dream?
Is that the very reason he is so divisive? Is he too nice, too good?
If one looked purely at statistics, Tebow averages 105 yards per game, giving him the stellar ranking of 40th best quarterback in the NFL in that measure. That's not even one-third the amount of an Aaron Rodgers, a Tom Brady, or an Eli Manning.
So it only makes sense that sports fans like him one-third as much as those guys, am I not right?
I don't remember likability stats factoring into fantasy football, last I checked.
OK, so that's an overly simplistic view. The infamous 'eye test', how about it?
Tebow looks like someone we'd like, he sounds like someone we could support, he has the presence about him of someone we'd rally around. But two completed passes in an NFL game? What's going on here?
Actually, only if you stop trying to analyze Tebow does one realize he is all those things—and that is precisely why we love him.
Are any of us the smartest of our peers, better at anything, more successful? Likely not.
Neither is Tebow.
But through hard work, effort and a positive mindset, he is a success.
So there you have it, Tebow is a fad for all the right reasons. It feels good when he wins. It's fun to support him. It just feels right.
Now if anyone could explain pet rocks.