WWE Hall of Famer Superfly Jimmy Snuka Needs Your Help
December 8, 2011
Once, he was able to climb to the top of turnbuckles and cages, propelling himself and the wrestling business to new heights. Today, the business thrives, but Superfly Jimmy Snuka can barely walk.
"We did the Veteran's Day parade, and I was in tears for him. Every step he took was agonizing," Dawn Maire, founder and president of Wrestlers Rescue, said. After the parade, she had to flag down another charity's vehicle to help the superstar. "We literally stopped them in the middle of the street, we said, 'Please, can we give Mr. Snuka a ride to the buses? He can't take another step.'"
Wrestlers Rescue has begun a campaign to raise $24,000 for Snuka's care following ankle replacement. According to Dawn, Snuka was trapped in a revolving door that wreaks havoc with many wrestlers' health.
"They're working on injuries on top of injuries, and they're not taking the time to rest, because this is the only way they know how to make a living." The Hall of Famer had medical insurance to cover the expenses of getting a steel rod to support his ankle joint, but couldn't afford "the six months to sit out and heal," so he never got the rod placed.
Dawn said that Snuka's bills kept coming in, "so he continued to work over and over, and it's just this vicious cycle. And now he needs a complete replacement, where he can't even walk on it."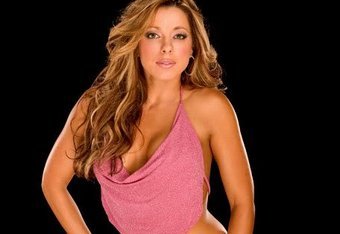 The $24,000 Wrestlers Rescue hopes to raise for Snuka is intended to be a lifeline out of that vicious cycle. Dawn Marie sat down with the legend and figured out a strategy to cover his basic survival over the lengthy recovery time.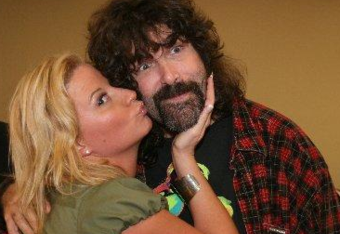 "I said, 'What is the bare, bare minimum you need to keep your health, put food on the table, so you can get your ankle better?' And we came up with a number. And that's what he has to do for six to eight months."
ECW Original and WWE alumna Dawn Marie founded Wrestlers Rescue in 2008 as an organization where wrestlers "can come and be shoulder to shoulder and help each other. Our business is so competitive, and we're so used to—even though we're friends with each other, and, for a lot, it's the only family we know—you're still competing. And it's just this safe place that you can come to and just say, 'Hey, I need help, and this is what's going on with my life.'"
The NYU business school graduate and former real estate consultant currently runs Wrestlers Rescue out of her home, but she doesn't intend to keep it there.
With the help of volunteers from around the world, Dawn is committed to getting the message of the foundation known. "I feel like things can't move fast enough because these guys need help."
As with any charity-driven organization, donations are key. While monetary gifts are always welcome, the foundation has creative ways people can contribute in this cash-strapped economy.
When promoters hire wrestlers via Wrestlers Rescue's talent agency, 20 percent of that talent's fee is donated to the cause. Fans have the opportunity to donate wrestling memorabilia from their collections, and Wrestlers Rescue will even schedule a UPS pickup. Dawn has the industry connections to get the memorabilia signed by superstars before being auctioned off.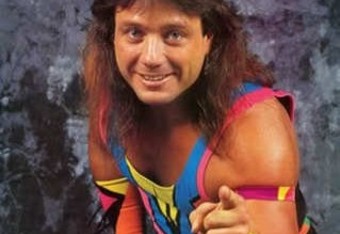 Dawn Marie envisions Wrestlers Rescue as the common ground where the "family unit of the industry can come together and help each other." She is currently putting together an education program that will help retiring wrestlers transition from their profession into the workforce.
Besides finding a seat for the wrestlers in trade schools, the program also offers "a two-year follow up, with counselors, after care programs, resume building, interview building, all sorts of things like that to help them. They have two years to find a full-time job in their profession, or they have to pay the school back—because accountability is so important to us. There are no free handouts."
Immediately, though, the crux of Wrestlers Rescue remains focused on the health concerns of those who gave to an unforgiving industry.
Due to the fact that wrestlers are "not able to get insurance at an affordable rate, because we're considered high risk," Dawn has been negotiating a group policy that she hopes to have established "within the next couple weeks," as well as "disability packages that are being put together, so that when they are injured in the ring, they continue to get paid, they can stay home and heal."
About 10 percent of Wrestlers Rescue campaigns are similar to Sunka's case, where insurance has covered doctor bills, though the majority of campaigns see funds go directly to medical bills, not the individual.
"This business takes people in their youth and it's very hard on their body, and it's very jarring, and a lot of internal injuries occur that we don't know about until years later. A lot of injuries on joints, particularly, and on the brain. There's a condition called CTE that occurs in the brain from the constant pounding. Those symptoms don't occur until years and years later, like a brain damage. And joints, I can't even tell you how many of the guys just need replacements and steel rods. It's just unbelievable," Dawn stated. "Hips, knees, elbows, shoulders, neck—they're just usually gone years later."
Hopefully, Wrestlers Rescue will be able to raise the $24,000 so that the Superfly isn't grounded, as he was during that Veteran's Day parade. "Here we're asking strangers on the street—this is crazy. And this more than not. I was with Marty Jannetty two weeks ago. He needs double rods in his ankles."
After Snuka's fundraiser has concluded, Wrestlers Rescue already has one in place to begin for Jannetty. The former Rocker told Dawn Marie, "I just can't take the pain anymore."
Stephen Sonneveld is a Contributor for Bleacher Report. Unless otherwise noted, all quotes were obtained first-hand.