WWE's Special MC Report: Life After Attitude Era, Tragedy and Struggle Part III
January 4, 2012
2007.
Even though he became the youngest World Heavyweight Champion in 2004, by 2006 Randy Orton had experienced a de-push of sorts.
While he had the talent, he suffered from a stale run as face as well as personal issues with drugs.
However, 2007 proved to be the re-rise of Orton. During his feud with Shawn Michaels, Orton went through a character transition. He viciously attacked Michaels by punting him in the head and embraced the attack with a more cold and careless demeanor.
Week by week, he went from being cocky and arrogant to being serious and menacing. Orton's character transition made him a force to be reckoned with again, and fans quickly took notice.
By Summerslam of that year, Orton was engaged in a feud with John Cena. Unlike Cena's past opponents, Orton went to other levels to get inside of the Champ's head. During Saturday Night Main Event, he brutally attacked Cena and even RKO'd him through a chair.
At the time, it was finally believed that there was another person who was on Cena's level.
When Cena suffered from injury, it was clear that Orton's time was now. He was originally rewarded the WWE title at No Mercy 2007, but was challenged by old nemesis Triple H.
But by the end of the night, in a gruesome Last Man Standing match, Orton made clear that the title was his to keep.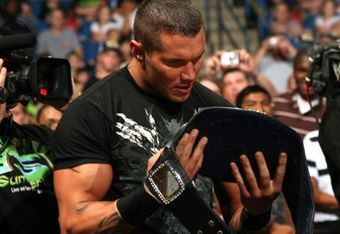 In 2007, the Viper was born.
This year was also a big year for Dave Batista, Orton's former ally from Evolution. During this time, Batista was Smackdown's equivalent to John Cena.
Since 2005, Batista held the World Heavyweight Title. However, during this year he faced one of his biggest challenges yet.
After returning from injury to regain the World title the previous year at Survivor Series, Batista would be challenged by that year's Royal Rumble winner, The Undertaker.
The signature Wrestlemania record  was Undertaker's undefeated streak. It was a record that Batista dared to break in order to retain his title.
Batista and the Deadman's battle at Wrestlemania 23 was an epic one. The Animal used his strength in order to counter Taker's size. In addition, he even went up the top rope in order to gain more momentum in the matchup.
However, Undertaker countered, and in the end, the tombstone would earn him a World Title reign and his undefeated streak still remained untouched.
The success of the ECW One Night Stand pay-per-view prompted WWE to bring back the defunct brand under its own terms.
Extreme Championship Wrestling became a third brand to WWE Raw and WWE Smackdown. But instead of focusing on the old hardcore legends of the past, the new brand took a different route.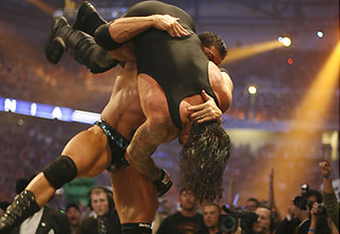 Making its broadcasting home on the Sci Fi channel, ECW featured younger talents with more animated characters. Young talents such as John Morrison, Shelton Benjamin, Elijah Burke, and Kevin Thorne were some of the names that made their start on the brand.
Even though ECW was a good developmental ground for these talents, it didn't compare to nor stay true to the original federation. By this time, most of the ECW originals, including Paul Heyman, were gone from the company. The show would also decrease in ratings and would be known as the C show.
WWE's ECW would officially end in 2010.
Even though these events made headlines in 2007, one tragedy would upstage them all.
On June 25,2007, Chris Benoit, Nancy Benoit, and their son Daniel Benoit were found dead in his home.
During the police investigation it was revealed that Benoit killed his wife and son before committing suicide by hanging.
However, one detail that shook the business was the fact that Benoit suffered from heavy steroid and drug usage. WWE at the time was just starting to recover from the death of Eddie Guerrero, who also suffered from drug problems throughout his lifetime.
The death of Benoit and the issue of steroids created a storm of negative publicity for Vince McMahon and his empire. ESPN would even conduct their own story, listing big names such as Batista and Randy Orton in a illegal pharmaceutical ring.
As an avid sports fan, the media publicity surrounding steroids and wrestling was a storm all too familiar to me.
I remember this came right after the heels of Major League Baseball confronting its own steroid crisis in front of Congress. Stars such as Rafael Palmero, Roger Clemens and even home-run king Barry Bonds all went down with that one.
I personally feared that a similar result would come out of wrestling. Booker T, for instance, left the WWE in 2007 after he was named as one of the wrestlers using performance enhancing drugs.
WWE's battle with the media in trying to clean up its image resulted in a stricter drug policy known as the Wellness Policy. The Wellness policy sought to prove to the public that the company was taking the necessary steps in order to ensure that wrestlers were not abusing drugs during their tenure.
In all, the year 2007 was WWE's most challenging year yet. The tragedy of the Benoit family put WWE's in a very negative position. A position that would force some big changes.
One of the biggest changes would be a new era that seeks to embrace the fan base that stayed instead of bringing back new fans as well as the fans who lost interest.
Thank you for reading!  Comment, like, retweet. Anything would be appreciated in order to spread the word on this article!
Follow me @ItsSocrates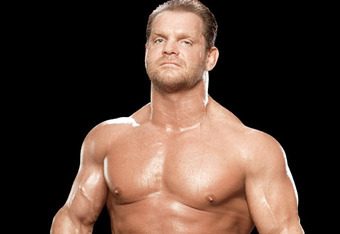 ALL credit goes to WWE
WWE's Special MC Report: Life After Attitude Era- the Beginning Years Part I
WWE's Special MC Report: Life After Attitude Era- the Beginning Years Part II
WWE's Special MC Report: Life After Attitude Era- the New Generation Part I
WWE's Special MC Report: Life After Attitude Era: The New Generation Part II
WWE's Special MC Report: Life After Attitude Era, Tragedy and Struggle Part I
WWE's Special MC Report: Life After Attitude Era, Tragedy and Struggle Part II
Also check out my other articles in my profile! Stay tuned for the next part!