Nashville Predators GM David Poile Continues to Create Winning Environment
February 28, 2012

Bruce Bennett/Getty Images
David Poile's new contract is a testament to his creative managership of the Nashville Predators.
The only general manager in franchise history and the only one to be a finalist for the GM of the Year Award in each of the last two seasons, Poile, has been awarded a contract extension through the 2014-15 season.
To create an even more stable Predator environment, the contract of assistant GM Paul Fenton was also extended.
David's boss, Thomas Cigarran, summed it up best: "It's further recognition by the Predators' ownership group of the outstanding job David has done as President of Hockey Operations since the franchise's inception."
The consistent success of the Predators on the ice is directly attributed to his ability to assemble and lead a team of management, coaches, scouts and administrators, who continually identify, draft, develop and motivate an exceptional group of experienced and young players.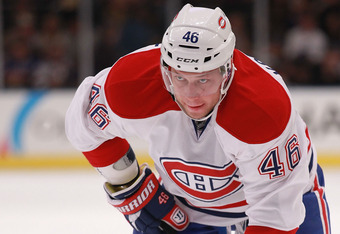 Nick Laham/Getty Images
"I appreciate ownership's support and, as importantly, ownership's commitment to building a Stanley Cup winner here in Nashville," Poile said. "We are in our 'window of opportunity' and I look forward to working with ownership, our staff and players to reach our goals."
The pre-deadline acquisitions of Andrei Kostitsyn and Paul Gaustad are two big steps in that direction.