Players Championship 2012: Golfers You Must Watch on Tournament's Final Day
May 13, 2012

Andy Lyons/Getty Images
While the last round of the 2012 Players Championship is certain to feature some great golf, there are three players in particular you need to pay attention to: Kevin Na, Rickie Fowler and some guy named Tiger Woods.
The field boasts many more talented players obviously, but these three in general are going to be the most interesting watches of the bunch.
Na is playing great golf right now heading into the final day, Fowler is on a legitimate hot streak and Tiger—well he's Tiger Woods.
Here's what you can look forward to from each of these golfers:
Kevin Na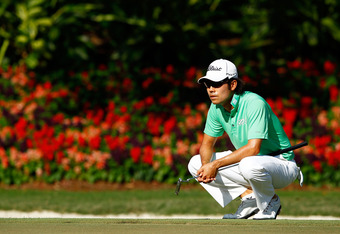 Mike Ehrmann/Getty Images
Na enters the tournaments final day as the undisputed leader in the clubhouse at 12-under par, and he's playing flawless golf.
He totaled four birdies in Round 3, but what is more impressive is the fact that he didn't go over par once.
He enters the last day with a grand total of 27 birdies overall and will be looking to hold on to his slim one-stroke lead over Matt Kuchar. Can Na hold on to win the Players, can he continue to play at this high level for one more day?
The answers to those questions will be worth tuning in for.
Rickie Fowler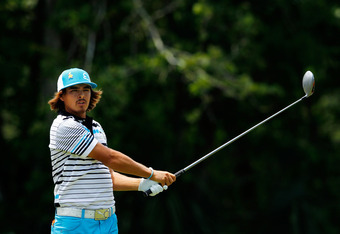 Mike Ehrmann/Getty Images
Fowler is on an incredible hot streak, and I have no doubt that it's going to continue on into Sunday. He just won the Wells Fargo Championship, and now he's put himself in great position to make a run at the Players.
At nine-under par, he finds himself two shots behind Kuchar and three behind Na for the lead, and he's playing well enough to keep himself in contention—if not move up.
He had a great third round, notching seven birdies, and almost made it out great were it not for a bogey on the final hole.
With 15 of his 19 birdies in this tournament coming in the last two rounds, it's safe to say that Fowler is setting himself up with his hot play at the right time.
Tiger Woods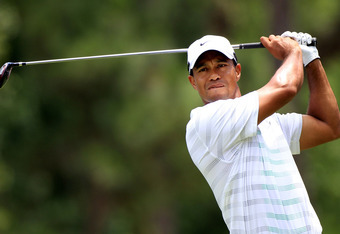 Sam Greenwood/Getty Images
How will Tiger react to potentially yet another mediocre performance? That's the question that I want to see answered on Sunday, and that's while I'll be keeping an eye on Woods.
Will he get angry with the media, his club or himself?  I'm not expecting any fireworks, but you never know.
Sitting at two-under par on the tournament and tied for 34th place, the chances of a comeback are slim to none.
Still, you watch because he's Tiger Woods and we know what he could be capable of. Maybe he's got one more flash of greatness left in him.
I highly doubt it, but I'll be watching none the less.