Money in the Bank 2011: Christian and CM Punk Will Walk out with Gold
June 27, 2011
The second edition of the Money in the bank pay-per-view is approaching, and after the stellar show the WWE produced last year, I felt compelled to discuss about the upcoming edition.
The two money-in-the-bank matches themselves should be immensely entertaining and exciting, but what I'm eager to see is the two World Championship matches.
The two matches were confirmed this past week on Raw and Smackdown respectively, and we discovered that CM Punk will be battling John Cena for the WWE championship match, in what is seemingly Punk's last WWE match.
We also learned that Christian will be getting yet another chance to capture the gold that he believes is rightfully his against "The Viper" Randy Orton.
Words cannot describe how anxious I am to see my two favorite wrestlers (Christian and CM Punk) main event a pay-per-view. With both Orton and Cena's reigns relatively short, I figured both would retain their titles.
But after an in-depth analysis, I realized Punk and Christian should and will (well, most-likely will) walk out of the event as world champions.
After CM Punk won a thrilling triple threat match against  "the Mexicans aristocratic" Alberto Del Rio and "the master of the 619" Rey Mysterio, CM Punk delivered a tremendous promo where he announced that he will depart from the WWE after the Money in the Bank pay-per-view.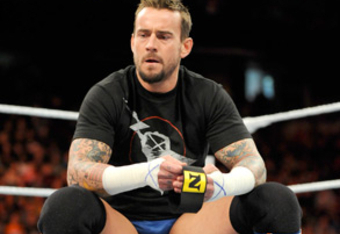 Punk's departure seemed imminent considering that dirt-sheets reported that his contract is indeed expiring, but I was still extremely gutted about one of my favorite wrestlers leaving.
That was my initial reaction, but after putting some thought into the situation, I began to see things a bit differently. Punk announced that his contract will expire on July 18th, the day after the pay per view when in reality his contract will expire in September.
CM Punk had an almost identical situation occur in ROH back in 2005; he dubbed it as "The Summer of Punk," similar to how he's dubbing this situation as "The Summer of Punk." In ROH, Punk won the world title, and instead of leaving, like he promised, he remained in the company for several more weeks, claiming that each week would be his last.
Punk eventually left after a spectacular story-line, but I don't feel that the WWE will completely recreate the story, I feel as if the WWE is working us all. CM Punk is a very cunning and maniacal character, so him claiming that he will leave and staying isn't out of his character's boundaries.
On the Smackdown side of things "Captain Charisma" Christian will be challenging for the World heavyweight championship yet again, his fourth straight title match. The story is amazingly intricate and complex and is probably one of the better WWE storylines of the year, containing great character development and great matches.
Christian finally accomplished his goal at the Extreme Rules pay-per-view two months ago, and only five days after accomplishing his boyhood dream, he lost it to Randy Orton. This story has thrived on this basic foundation and went from being a friendly feud to a bitter rivalry.
The story climaxed at Christian's heel turn, where it seemed as if he would win the World title at the next pay-per-view, which was Capitol Punishment. Christian lost due to the referees incompetence, so Christian will be receiving one last shot.
I believe he will win because his new heel character needs to be legitimized. This epic rivalry needs to go to Summerslam, and the only way that could occur is if Christian wins the World Heavyweight Championship at Money in the bank.
With the capability of all the superstars competing in the two main events, I feel as if both matches will be immensely entertaining, disregarding the outcome. But I feel as if the WWE has a chance to further develop a great story and capitalize on both matches by having the two heels, Christian and CM Punk, winning.