After Injury, Terrico White Aims to Have an Impact for the Pistons This Year
November 30, 2011
After missing his entire rookie season because of an injury, Terrico White finally got a chance to compete with other NBA players during Memphis Grizzlies' forward Rudy Gay's recent charity exhibition game at the DeSoto Civic Center in Southaven, Mississippi.
He didn't disappoint before the 5,000 or so witnesses who showed up largely to see Gay, LeBron James and Kevin Durant, among others.
Suiting up for the James-led "Blue" team, the former Ole Miss and current Detroit Pistons shooting guard drew rave reviews from spectators and the assembled media, throwing down a number of electrifying dunks and managing 29 points in helping the "Blue" team to a 158-151 win.
"That was really fun," playing in front of people near my hometown," White said. "I really just wanted to show everybody that I am ready to go. I'm ready to get the season started."
Given the NBA and its players have agreed on a new collective bargaining agreement with the 2011-12 season scheduled to begin Christmas day, the 21-year-old White is hopeful he can erase the memory of what he described as a "frustrating" rookie campaign.
Drafted in the second round with the 36th  overall pick of the 2010 draft by the Pistons, the 6'5'' White earned $473,604 last season, but spent the entire year sidelined because of a broken foot he suffered in the preseason opener against Miami. Still, it's safe to assume the league's 149-day lockout benefited White considerably.
That's because the Pistons chose not to waive the former Memphis Craigmont star before the collective bargaining agreement deadline July 18, meaning White is almost certain to garner his second year base salary of $788,872.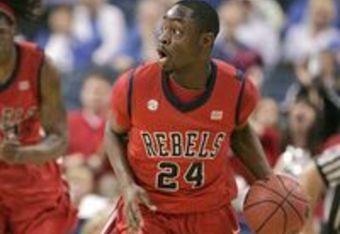 Not bad for the former Southeastern Conference Freshman and Newcomer of the year, who said he is back at "100 percent" following last year's injury.
"I spent a majority of the offseason running and lifting weights," said White, who also was a fixture in Bluff City Classic pickup games during the summer. "You know, just the normal stuff guys do to stay in shape."
Among his biggest supporters during his injury was former University of Tennessee and current Rhodes College guard Lauren Avant, White's girlfriend of four years.
"She just always told me that everything happens for a reason and that God has a plan for everybody," White said of Avant, a former Memphis Lausanne Collegiate School star and two-time private school Miss Basketball in Tennessee. "At one point, I was very depressed for about two or three weeks. I mean, I had never been hurt before."
He said if not for his season-ending injury, he believes he would have played a vital role for a Pistons team that finished seven games (30-52) behind Indiana for the eighth and final playoff spot in the Eastern Conference. Among the reasons is that White was coming off of a stellar two-year stint at Ole Miss in which he averaged 14.5 points and started 55 of 66 games.
Consequently, he declared for early entry into the NBA draft weeks after his sophomore campaign, but not before earning a spot for Team USA in the FIBA U19 World Championship in Aukland, New Zealand.
"Coach (Ole Miss coach Andy Kennedy) called and told me that the team chose me to come try out," White said. "And he asked if I wanted to try out."
While playing for Team USA allowed him to gain more exposure, his athleticism didn't go unnoticed, particularly after the Pistons drafted him. During the NBA rookie orientation, for instance, White became known around the league for his gifted dunking abilities with a YouTube video.
Now that he has fully recovered from last year's injury, he admitted that among his goals this upcoming season is to compete in the NBA Slam Dunk contest.
That is, of course, if the abbreviated, 66-game regular season includes All-Star weekend.
"They were talking about it, but they don't know yet," White said. "So hopefully they still have it."
If they do, one thing's for certain: expect White to produce another YouTube video.
Andre Johnson is a freelance sportswriter for the Memphis Commercial Appeal. This article also is featured in the December issue of Memphis Sport Magazine.